If you are looking to sell your house, one way to increase its value is to renovate the bathroom. Although modern homes often have luxurious bathrooms, old houses may still have dated versions with outdated fixtures and minimal storage space. Upgrading these rooms can add significantly to the value of your home, but it's important to choose your updates carefully so that you don't overspend on details that won't matter as much to buyers. To learn more about how a new bathroom can add value to your home, keep reading! Finbra offers a full bathroom installation service, from the initial consultation all the way through installation.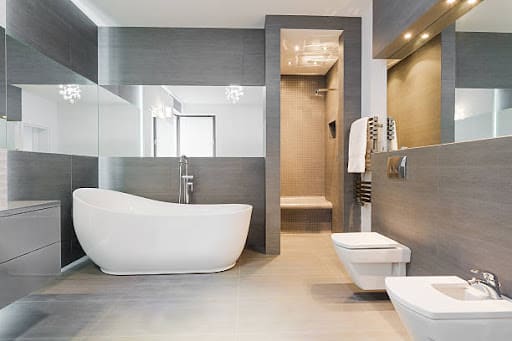 There are several things that can add value to your home, but what about your bathroom? Most people tend to neglect this area when thinking about a way to improve their home's value. It's easy to get complacent with what you have and assume that changing your bathroom isn't worth the money or effort, but you might want to rethink that approach if you want to sell your house in the future.
So, does a new bathroom add value to your home? The answer is yes of course! Typically, a remodelled bathroom adds up to 4-5% to the value of a home. But the outcome is highly variable, depending on the execution of the design and the construction. Although upgrading your bathroom might not be as profitable as your kitchen, not having enough bathrooms can be a big deterrent for prospective buyers. If you have been counting how many times you get bumped from the bathroom every morning, don't worry–potential buyers will find the inconveniences intolerable, too.
5 Things You Should Consider When Redoing Your Bathroom
1. Budget
First, and arguably the most important, is setting a budget. Knowing how much you're willing to spend on particular things and deciding ahead of time on this will help you make more thoughtful choices during the renovation process.
2. Free Space
Normally, the bathroom is the smallest room in the house, so be mindful of the layout of your bathroom. Take accurate measurements and purchase the right size fittings because there's nothing more frustrating than getting a setup that's too small.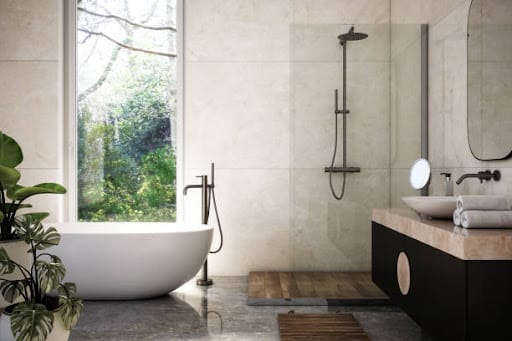 3. Style And Design
When looking for decor for your bathroom, there are a lot of different styles and designs you can choose from. You might be looking for something traditional or something more modern.
4. Analyse Your Storage Space
So, if you're running out of space, try buying furniture that maximizes space without giving up floor space. For example, vanity units provide lots of storage and they look great no matter what style you want. Be creative and take advantage of all of the free space you have in the house to make shelving units or to convert a corner of the shower into a place to store shampoo and shower gel.
5. Tap Design
When choosing which type of taps to install, it's important to be aware of how big a difference even the tiniest choices can make. You now have plenty of tap types to choose from on the market so it might not be as easy as you first thought. Put the style you're looking for front and centre in your decision.
Furniture, room lighting, and the overall ambience are some factors to consider when remodelling your home.
Here Are Some Other Things To Consider To Add Value To Your Bathroom:
Replacing your regular bathtub with a jacuzzi or a steam shower
Adding another bathroom sink
Potentially add a shower seat
Add storage
Installing heated floors
How Much Does A New Bathroom Cost?
Depending on whether you have free bathroom space in your house, a new bathroom installation could cost you between £2500 – £6000. ​​However, these are rough estimates. No two projects are the same, so talk to one of our professionals at Finbra before you finalize your budget. That being said, extensions will always cost more than simple renovations because it costs more to construct an extension onto a house.
At Finbra, we offer bathroom installations, repairs and servicing. No project is too small or too big for us, we will work to fit your budget and requirements for a newly fitted bathroom. If you want to upgrade the basin or swap out the taps, we can complete the work. The toilets in your house may not be flushing the way you want. Let us see if we can offer you a solution that will work better for you. We also provide plumbing, heating and renewable services. We have qualified, trained, and experienced specialists on hand, so contact us today and we can get you started.