Convenient Finbra Services in Suffolk Coastal & the Woodbridge
If you are experiencing plumbing or heating issues, it is a good idea to call a knowledgeable plumber to diagnose and fix the problem. Leaky pipes, dripping taps, and old boilers in need of a repair can result in water damage and increased bills. If left unchecked, they can also lead to expensive repairs for your home or business. That is why you should obtain professional assistance at the first sign of a problem. With our services, you can receive an estimate at little to no cost through our video chat services.
Finbra features a full range of plumbing, heating, and installation solutions in Woodbridge and surrounding areas. Call us today on 01394 460333 for a free quote and special savings!
Using your smartphones, a video call is set up between you and one of our friendly engineers. All of our engineers are certified Gas Safe and have a wealth of experience. They are also very friendly, helpful and most importantly are not here to sell anything to you.
Using video surveys means that we get to speak directly to our customers. It gives you the opportunity to ask any questions you might have, in the comfort of your home at a convenient time for you. A video survey can take minutes rather than hours of waiting for someone to arrive at your home and the time they might take to sell to you.
If you've got a plumbing problem and can show us the symptoms via video chat, then we can get you an estimate in mere minutes. No more waiting for an engineer to show up, no more multi-hour arrival windows, and no more expensive house call service fees.
We can diagnose the following problems using our Finbra video quotes: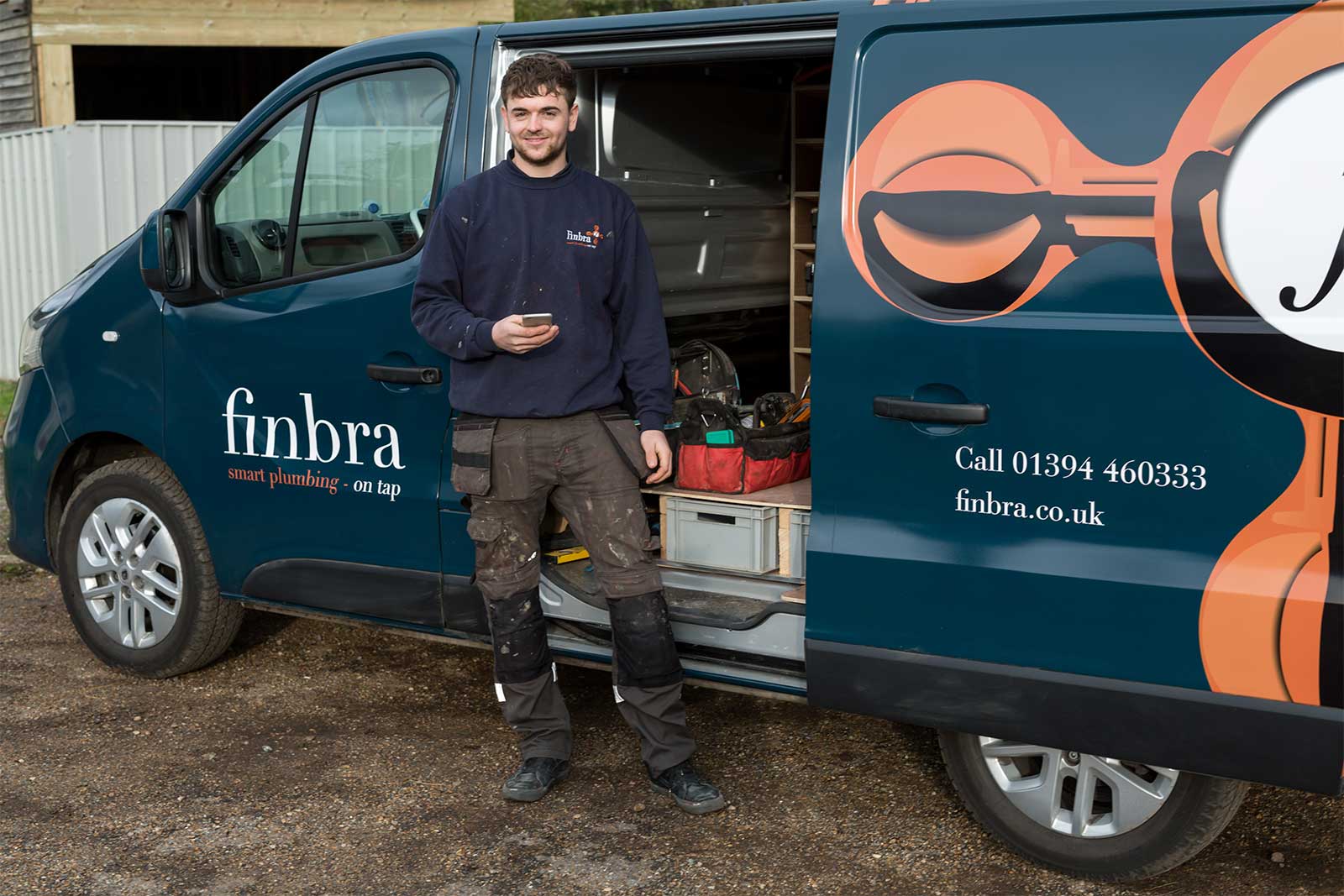 Here at Finbra, we believe that everyone should be able to get the service they need quickly. While we make sure we always price our services competitively, we also want you to be unafraid to give us a call when something goes wrong. As long as we can see what's going on, we can get you an accurate estimate within minutes.
Need a plumbing estimate? Get in contact with our team at Finbra online now!