Biomass Boiler Installation
What is a Biomass Boiler or a Biomass Heating System?
Looking for a renewable energy source to heat your home? Biomass boilers, also known as biomass heating systems, are a perfect alternative to conventional heating systems. Biomass boilers work by burning organic materials such as wood logs, pellets, or chips to recreate heat for use in your home.
The wood chips or pellets burned are clean and can be delivered in small or large quantities to your home or business. Although burning wood releases carbon dioxide into the atmosphere, carbon is absorbed by the growing process of the trees used. All the time that new trees continue to be planted to create the fuel for a biomass boiler, the carbon is offset. You could get help with a Renewable Heat Incentive Grant available from the government. This could save you further money.
To heat up a single room, typically a standalone stove is used for heating purposes. Stoves can however be connected to a boiler, where a boiler will harness the energy produced by the stove to provide heat and hot water throughout the house.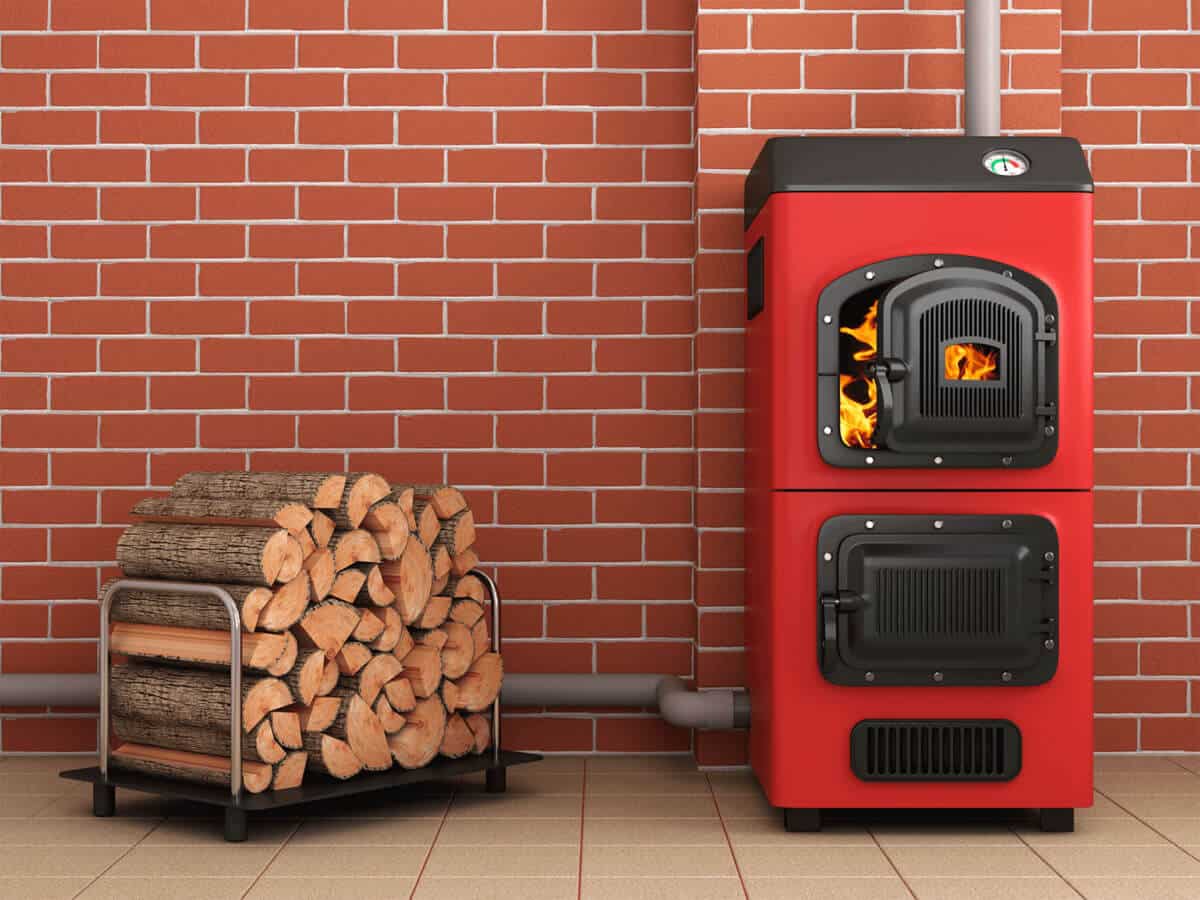 Finbra features a full range of plumbing, heating, and installation solutions in Woodbridge and surrounding areas. Call us today on 01394 460333 for a free quote and special savings!
Looking For Local Biomass Boiler Installers?
Now has never been a great time into looking at renewable alternatives to the conventional heating system - especially with the Renewable Energy Incentive grant given by the government. If you're looking to install biomass boilers, Finbra Ltd can come to your property and evaluate where and how best to install biomass boilers in your property. You can rely on our team of industry qualified staff for biomass boiler installation in a reliable and efficient manner.
We can work around your schedule to get installed at a convenient time. We're competitively priced, so contact us today for more information. We offer a range of biomass boilers, we'll sit down with you and discuss your options and the best type of biomass boiler to install on your property. We also offer biomass boiler servicing to help keep your biomass boiler running as efficiently as possible
Wood chip boilers are boilers that can be run by burning wood chips. Wood chips are small pieces of wood that have been cut to sizes between 5mm and 50mm. They function much like fossil fuels, however when heat is required wood chip boilers automatically ignite, feed fuel to the fire and then switch off if heat is no longer needed. This is the reason why they're an excellent alternative to conventional heating systems and also the fact wood chips are cheaper per kWh
Wood log boilers are the oldest form of heating. They are a great heating alternative for people who have access to an abundant supply of wood. You will need to store the logs and season them for the required time (depending on the type of wood used) before you use them for fuel. The fueling process isn't automated so will need to be done manually and is suitable for you if you have your own supply of wood, so they're perfect for those who have a forest of their own or access to wood. Another benefit of wood log boilers is that the installation process is very straightforward, as they can be delivered in one piece.
Wood pellet boilers work by fueling your wood pellet boiler with wood pellets which are composed of leftover wood materials. The wood pellets tend to be small in size and one of the advantages is that the wood pellets can be fed automatically to your wood pellet boiler - they are very easy to store. Another benefit of wood pellets is that they are environmentally friendly. Although burning wood releases carbon dioxide into the atmosphere, carbon is absorbed by the growing process of the trees used.
All the time that new trees continue to be planted to create the fuel for a biomass boiler, the carbon is offset. The majority of the used wood pellets are produced locally, meaning not only will you be helping the environment but you will also be helping provide more jobs to local people.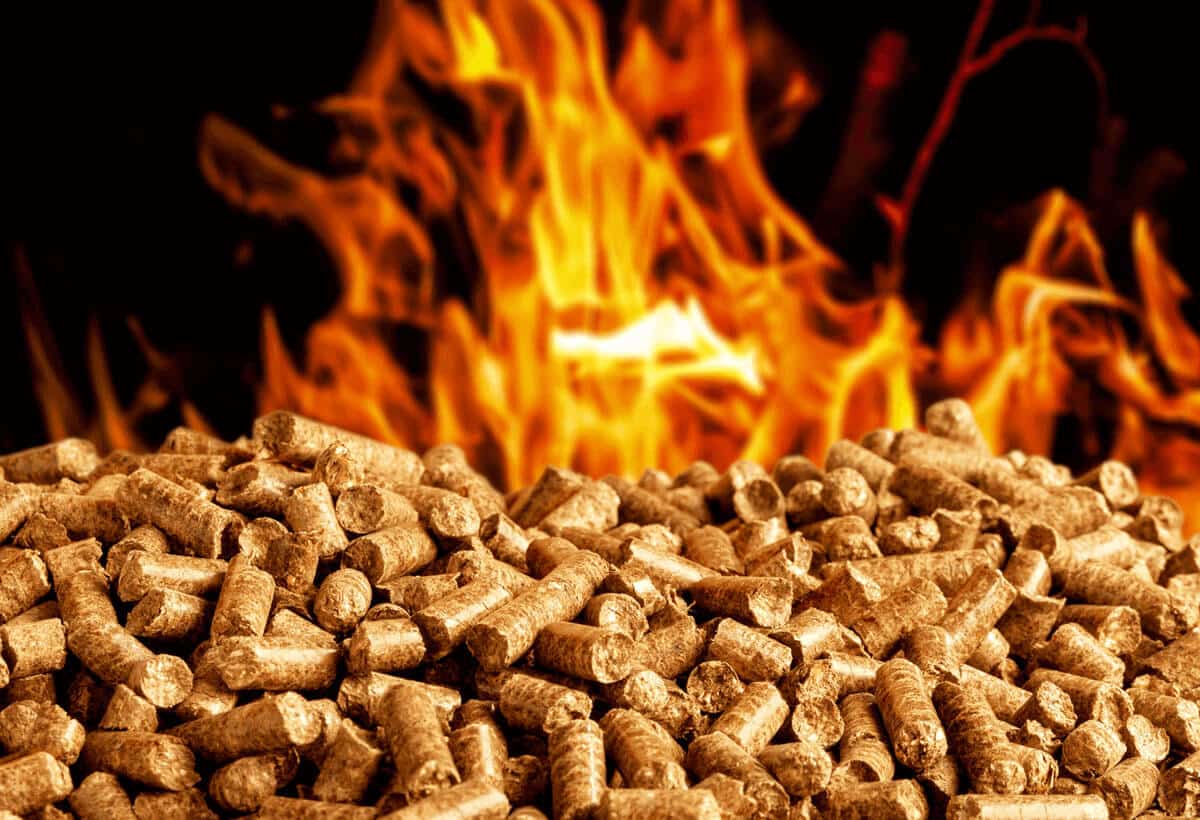 How much does a biomass boiler cost to install?
The price of your biomass boiler can depend on many factors, such as:
The type of biomass boiler you choose

The fuel type you choose to use

Depending on your household needs
As the different types of biomass boilers have their own advantages, it heavily depends on your needs. Prices depend on the size and the level of automation, as expected automated biomass boilers are more expensive than the ones that require manual feeding of wood to provide heat. Contact us and we'll discuss your options and give you a quote.
You can get financial support from the government which is called the Renewable Heat Incentive which will help you offset the cost of installing and running your new renewable heating system by receiving a quarterly payment for every kilowatt hour of renewable heat you produce.
Are Biomass Boilers Environmentally Friendly?
Biomass boilers are environmentally friendly as the materials used as fuel come from wood. The wood is grown sustainably and managed by local farmers who themselves grow the trees the wood is from - there are no fossil fuels involved in this process. This is also a great way of reducing your carbon footprint, as biomass is carbon neutral due to the fact the carbon dioxide which is released into the atmosphere is absorbed by the plants and trees which the local farmers grow.
At Finbra, we are dedicated to helping our local community find alternative ways to heat their homes and business by choosing renewable heating options. Our years of expertise mean we can offer the highest workmanship backed up with a 2-year workmanship guarantee. We pride ourselves on our friendly and knowledgeable service. If you are considering a biomass boiler for a domestic or commercial building, get in contact with us and we will make an appointment to carry out a survey. With this information, we can advise you of the practicality and cost of a biomass boiler.
Is Planning Permission Required for a Biomass Boiler?
In most cases, no planning permission is required to install a biomass boiler on a domestic property. A flue will be required but if it does exceed 1m above the highest part of your property planning permission may be required. It is best to check with your local planning authority first to find out if planning permission is required.
If you think a biomass boiler is right for you, let us give you a quote for supply and installation. We are a local company employing local people who care about the environment. On a visit to your property, we will look at the available space as biomass boilers are a little bigger than regular boilers. You will have to consider storage for the wood pellets or logs and consider whether delivery vehicles can get to you easily. There is a lot to think about but we are here to guide you and help you make the best decision. You could get help with a Renewable Heat Incentive Grant available from the government. Contact us today.