Heat pumps are becoming an increasingly popular alternative to gas boilers. As they become more in-demand, the more queries occupants have. One of the questions is – can heat pumps work with radiators? This will be explained more lucidly down below. At Finbra, we are highly trained and qualified to meet and exceed at every job we perform. We install, service and repair heat pumps in Suffolk Coastal, Ipswich, Southwold, Felixstowe and surrounding areas.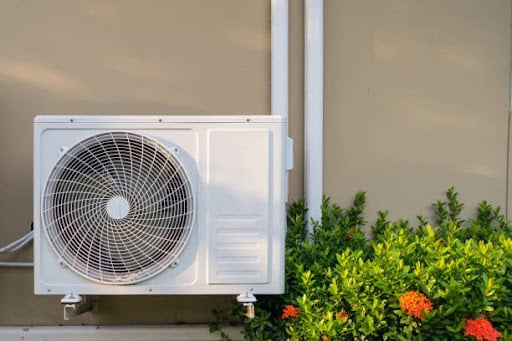 Do Heat Pumps Work With Radiators?
It is a common misconception that heat pumps only work with underfloor heating. Homeowners are getting concerned about the output temperature they can reach to find out if a heat pump will work with their radiators. The answer is yes. Heat pumps can work with radiators. They can work well on any emitter system. The radiators will have to be sized correctly so they can distribute the same quantity of heat as a regular boiler.
Should I Choose Radiators or Underfloor Heating?
It is important to consider underfloor heating systems as they are more cost-effective and have lower running costs. You can save more money on your energy bills as they are more highly efficient than radiators. Radiators, on the other hand, are at a disadvantage as they are not compatible with renewable sources such as heat pumps. The radiator would have to be oversized For a radiator to heat a room and use lower temperatures of a heat pump. Underfloor heating is an easier installation but it does take a couple of hours to heat up and cool back down. Whichever you choose, it is down to the needs of your household.
How Much Bigger Do Radiators Need To Be For a Heat Pump?
In general, you can fit a radiator two and a half times larger than normal to supply the same amount of heat. You may have to upgrade the index circuit to manage the lower flow temperature.
Best Radiators For Heat Pumps
To function correctly, heat pumps must be paired with radiators to form an efficient and cohesive system. Aluminium radiators are good for heat pumps as they require less water to function. This adds up to lower energy bills and a highly efficient heating system that will provide you with warmth for years to come.
What is a Heat Pump and How Does it Work?
To put it simply, a heat pump is installed outside of your home and is part of both your heating and cooling system. It is a great alternative to gas boilers. Similar to an air conditioner, a heat pump can cool your home but also can provide heat. Heat pumps take in the cold outside air, which is converted to fluids which are then compressed which will heat up the pump. The hot fluid is pumped around your indoor pipes into your radiators, which heats your home. Homeowners don't need to install a separate system for heating because the heat pump handles both cooling and heating.
How Many Heat Pumps Exist And Which Are They?
There are two types of heat pumps: air source heat pumps and ground source heat pumps. Air source heat pumps extract the heat from the air and ground source heat pumps extract it from the ground. This provides heat in the home. The temperature is consistent, above and below the ground.
Are Heat Pumps Efficient?
In comparison to the traditional gas boilers, heat pumps are more environmentally friendly as they run on electricity without depending on fossil fuels (like gas) that are extracted from the ground. Heat pumps provide comfort all year round by the use of a refrigeration system. Air source heat pumps usually use less electrical energy than the heat it produces, making them energy efficient. They can also be powered by wind or solar energy, which reduces all carbon emissions (pretty much).
We Can Assist You
Don't worry if this all sounds very daunting to you. Finbra is here to help you. We are experts in installing heat pumps. We can help install air source heat pumps, ground source heat pumps or biomass boilers. We cover Ipswich, Framlingham, Woodbridge and the surrounding areas. To discover more, contact us directly on 01394337497 or fill in a contact form.